Here's my dude right now: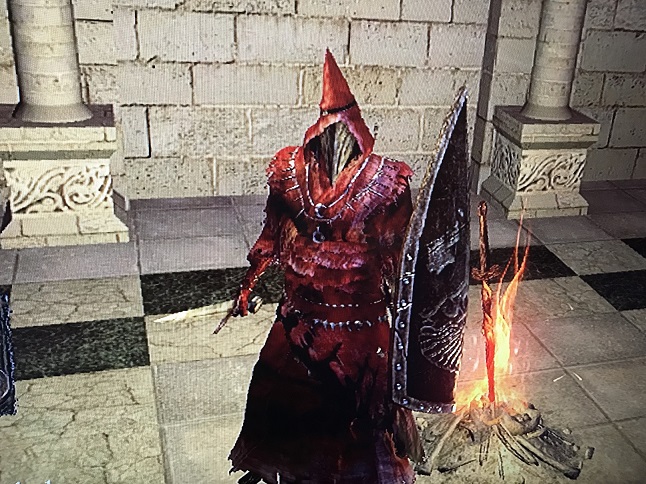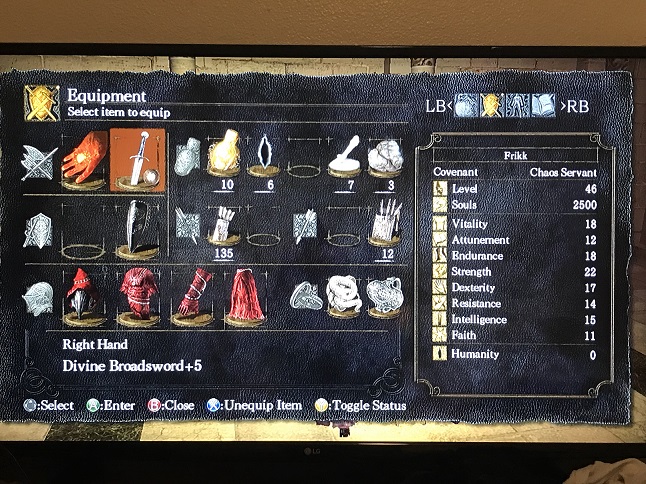 I'm probably not distroing my stats right, but whatever. Pyromancy Flame is +7, which is very helpful for a scrub like myself. I can't remember what my armor are, but all but the gloves have at least a +1





Anyways. I'm in Anor Londo, and I ended up in the Painted World w/out anything to deal with poisons. Whoops.