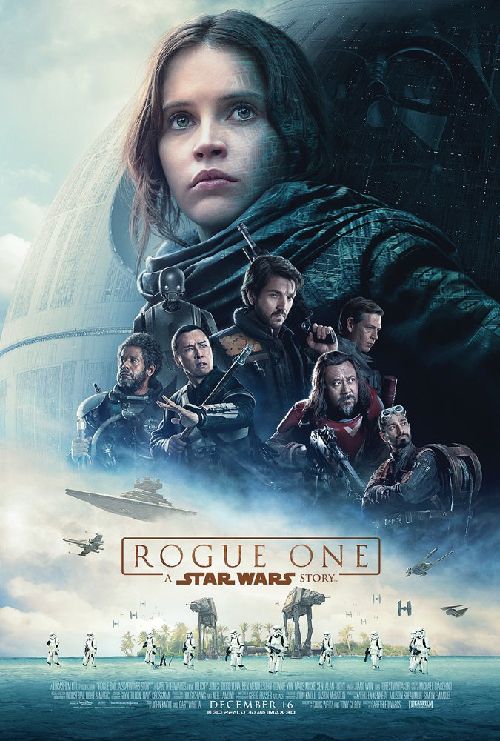 So...yeah...

Look, I already know I'm pretty much going to be alone on this, and I just want to first apologize to everyone for this being the movie that bumps this thread; I doubt much enjoyment will be gained from reading it because I already went back and forth on doing this to begin with at the time of viewing, mainly because it was later in the evening and I didn't want to spend my entire night doing a write up (HAHAHA FUTURE ME HERE TELLING PAST ME TO GO FUCK HIMSELF) of it and the fact that it wouldn't be very entertaining because, I'm pretty much alone on this, so I canned the idea and just stated in the Disney Owns Star Wars thread that I didn't like it, which led to Frink asking the question of "why," and instead of spending an hour answering there I might as well add another two or three or four or five or six to that and do it sort of proper with all the other movies I've done here, for this sad, depressing revival of this thread. Sorry. Kinda weird that I haven't seen a movie since November of last year !?!? Jesus.
So, to recap, I didn't like the story and I found the characters to be boring and rather flat. Too many characters acted in conflicting ways or were just outright stupid. The movie is also poorly paced and boring in general and rather long. The first hour is tedious and yeah, the final battle is cool if you like what they did with it, but obviously, that is not the case for me. There were some good things about this and I can give them props for trying something different but this is a big miss for me. Those last two minutes were just terrible. The CGI heads were terrible. Some characters just didn't need to be there. I'm obviously not knocking anyone for liking it either, that would be dumb, but this movie pushed all the wrong buttons for me. I wanted something with some heart in it, some life, some earned levity and some more humanity, a connection between the characters. If it did it for you, that's awesome; it just didn't do it for me, because when I saw the last shot of the film, I was both enraged and happy at the same time; one of those I HATE THIS and I LOVE THIS moments. I was crying because I was laughing with that tinge of genuine Star Wars joy, but then those turned into sad tears, because I realized that I didn't like it at all, that those negatives far outweighed the positives and I felt really bad about that. Now I need to get something to eat and pass out into a coma.
I'm sorry. I'm so sorry.