Posted 07 November 2018 - 09:25 PM
I think about "who takes dips to get all wet" like every other day..

---
Posted 08 November 2018 - 09:35 AM
sanitize.deodorize.pulverize
MINIBOSSIES NEVAR SAY DIE!
Good-Evil.net
'the smuggest amongst us will always be the quickest to point out the most minor transgressions of others around them'- a quote i just made up and put quotes around to make it seem slightly fancier
---
Posted 10 November 2018 - 09:46 PM
Oh lord, he's making youtube videos now.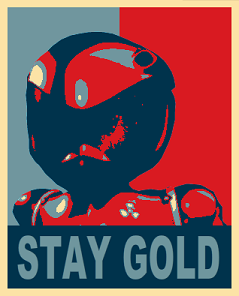 Use 800 gigabytes of samples, I give approximately 0 gigafucks.
Where does Mario poop in the airship? Behind his chair? In Cappy?
---
---
---
Reply to this topic
0 user(s) are reading this topic
0 members, 0 guests, 0 anonymous users