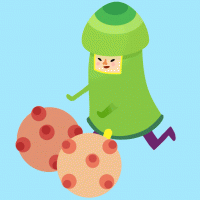 Posted 02 December 2019 - 08:15 PM
Or Virtual Boy month. xD Anyway, I picked my game(s).
---
Posted 02 December 2019 - 08:54 PM
not everymonth is nes month.

there's like 700 games to choose from, in 1994. so, it's not like it's "32x month".
yeah but not every remixer wants to do remixes of music from later systems. 93 all but marks the end of the system in the us entirely, so if you want to contribute something, you basically only have a handful of options if you'd want to do something from the nes or the famicom. theres 700 games to choose from, but it 695 of em aint exactly your cup of tea or your forte, then you're either forced to venture outside your comfort zone or making do. personally, i believe i may have already did the majority of the music from those 94 nes titles that i wanted to do, so i probably wont enter. never say never of course, hehe.
---
Posted 06 December 2019 - 07:01 AM
i'm really excited for the theme. really, there's too many to choose from.
1993/94 games and movies are so nostalgic.
If i enter, I'm gonna have to spend every night working on it before i fly home for the holidays. we'll see.
---
---
---
Reply to this topic
Also tagged with one or more of these keywords: dod, dwelling of duels
The Shizz.org

→

Minibosses Message Board

→


Started by

Katamari

,

29 Nov 2019

dwelling of duels

,

dod

The Shizz.org

→

Minibosses Message Board

→


Started by

Katamari

,

11 Nov 2019

dod

,

dwelling of duels

,

drama

and 4 more...

Hot

15 replies
1,466 views

The Shizz.org

→

Minibosses Message Board

→


Started by

Katamari

,

01 Nov 2019

dwelling of duels

,

dod

The Shizz.org

→

Minibosses Message Board

→


Started by

Katamari

,

30 Oct 2019

dwelling of duels

,

dod

The Shizz.org

→

Minibosses Message Board

→


Started by

Katamari

,

05 Oct 2019

dod

,

dwelling of duels
0 user(s) are reading this topic
0 members, 0 guests, 0 anonymous users