On the 14th of August I started a bike trip, I rode the bus to Vancouver BC with my bike and then biked across Washington on my very own Oregon Trail crossing the paths of settlers and Lewis and Clark, lived up to my name fairly often and ultimately hung out week with the super Liss bros and then returned, hung out with Xmark, and took a bus home which brings me too this afternoon. I feel one of the central themes of this trip was 'wear it out' and I'm currently feeling that. I have experienced a lot, had an immense amount of fun and I feel that I've learned and evolved, like not in the genetic sense but as in personal growth nah mean?
I'm gonna start with a few pics, my mind is totally worn out and over saturated, I feel fantastic and manic and I'll have to piece this thread together over a little bit, a lot took place over 1400+ kms and two weeks.
Oh and if you didn't like Easy Rider, you should probably GTFO.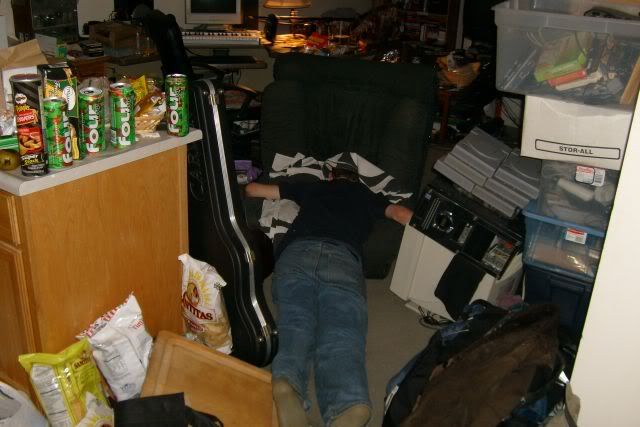 Dan after a day of wearing it out, note the watermelon Loko, it's truly the new sparks, we consumed mass quantities of it, and well mass quantities of many things. We did it TEXAS style.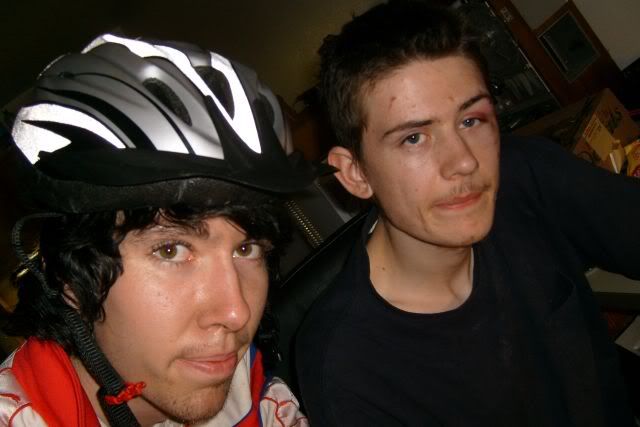 This picture doesn't show us at our best but it pretty much captures us in a greazy moment, Dans face has been 'fitclubbed' and my face was only about 18 hours from getting the same treatment. Note the color of my biker jacket? That's FUCKING NEON SALMON, don't forget it.