I used to have a bunch of pictures from around town of mistakes made on signs and such, but lost most of them. I have a few new ones and continue to take more when I see an opportunity. A friend of mine that went to school here used to say it was no good, and sometimes I do believe the education system has failed people here.
Here are some good examples: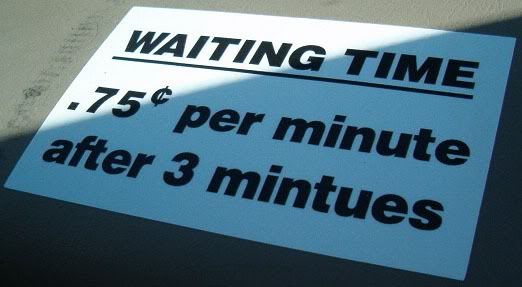 This was on every dashboard in a fleet of 20-30 cabs. (I know this is also a
cost
issue, i.e. they can't afford to fix them, but it still made me laugh!

)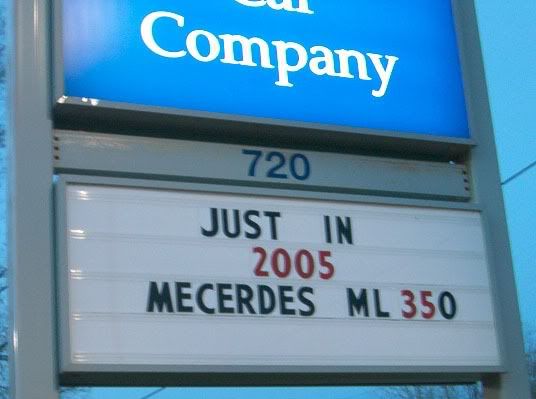 Saw this one last night.
I also see a TON of punctuation errors around. Most of the time, it involves superflous apostrophes, like apple's, orange's, wire's, box's, etc... Many of them were found at a health food store where every single price sticker showed the name of the company; Natures's Best.

Caesar is also spelled Ceasar in
many
menus. Sorry, menu's. Check your menu next time you eat out.
There was also the spray painted 'NO PARKIG' at Honda (fixed quickly) and the three
huge
signs in their lot advertising the Honda Ridegline (Ridgeline).
There's also the local pizza joint that's open from 11:00 AM to 12:00 PM every day. (did have a picture of that, but I don't think that sign is there anymore)
I also used to stay at the, according to the front door mat,
Qulaity
Inn in Romulus, Michigan.

The quality of the service was just about as good.
P.S. I turneded it into a blog:
http://ripplinsrederick.blogspot.com/