The Nintendo 3DS
Started by
XMark
,
Jun 15 2010 02:23 PM
2926 replies to this topic
Posted 17 August 2019 - 07:20 PM
Y'all are really making me want to get on ebay and pluck down too much money for C4.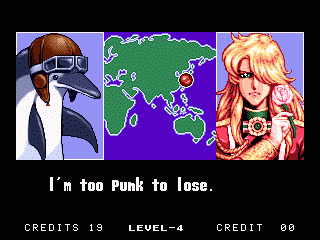 ---
Posted 19 August 2019 - 09:46 AM
Question for everyone who still has a copy of Contra 4... is it just me or does the d-pad suck for this game on every DS/3DS system except the original phat DS? You can't aim diagonally without using excessive pressure which makes twitch aiming basically impossible. The game is nearly unplayable on anything but a DS phat.

This gave me a good excuse to revisit what was one of my favorite games released on the DS. I played it first on the 3DS, and it was just fine. I was able to make it to the end of the first stage, and all of my deaths were from being unaware of bullets from faraway enemies. I wasn't fighting the controls. Are you using the R-button to fix your position when aiming? I do find it unplayable if you don't use that approach.

On my DS lite, it was more difficult, because the buttons are more cramped, but I certainly don't find it unplayable. I have beaten the game on the DS Lite, so... I dunno. Maybe you're just old and Contra 4 is hard (I only got as far as halfway through Stage 2, don't feel bad son).

I gotta say, Contra 4 is one of the most brilliant modernizations of a classic game. The new developers totally nailed what the first 3 Contra games were about.
I use the R button at times, but I also rely on pressing diagonally to shoot diagonally while running without pressing R. I originally played the game on a first gen DS and beat it on easy and normal... could never get past stage 5 on hard.
In any case, my original DS pad is very responsible and pressing the diagonals is basically as easy as pressing the cardinal directions. For some reason, on the DS Lite, DSi and my 3DSXL that is not the case. I still have my original DS so it's not the end of the world, but the screens aren't quite as nice as the later models.
Anyway... I guess that answers my question. Apparently I'm the only one that has an issue with the later model d-pads used on the DS line.
EDIT:
It really does suck on the DSi though. I'm playing Castlevania Portrait of Ruin in sisters mode right now and they move sort of like a character in an overhead game (such as Zelda games). Trying to move them diagonally, especially upward and right requires some very forceful pressing.
---
---
---
Reply to this topic
0 user(s) are reading this topic
0 members, 0 guests, 0 anonymous users