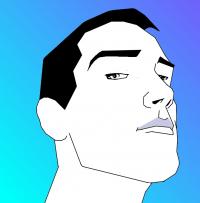 Posted 26 May 2014 - 01:51 PM
There is also www.copy.com , they offer pretty good space for free

PSYMAN
---
Posted 26 May 2014 - 04:38 PM
Dropbox bandwidth is not that great, back when sf2xmegaman was released, i mirrored it in my db account, it went down in hours.
Mediafire is the best free option (Free accounts allow for 1gb per file, i believe).
Can you Jam with the Console Cowboys in the Cyberspace ?
---
Posted 27 May 2014 - 03:47 PM
Dropbox limits how much traffic a file can get to avoid rampant file sharing. Shizz usage would probably be fine...
sanitize.deodorize.pulverize
MINIBOSSIES NEVAR SAY DIE!
Good-Evil.net
'the smuggest amongst us will always be the quickest to point out the most minor transgressions of others around them'- a quote i just made up and put quotes around to make it seem slightly fancier
---
---
---
Reply to this topic
Also tagged with one or more of these keywords: roms, emulator, snes, sega, xbox
The Shizz.org

→

Minibosses Message Board

→


Started by

juef

,

07 Jun 2018

top

,

snes

,

super nintendo

,

juef

and 4 more...

Hot

285 replies
15,558 views

The Shizz.org

→

Minibosses Message Board

→


Started by

Ivan Hakštok

,

01 Feb 2018

dod

,

dwelling of duels

,

sanic

and 2 more...

Hot

35 replies
1,512 views

The Shizz.org

→

Minibosses Message Board

→


Started by

juef

,

18 Jan 2018

bass

,

nes

,

snes

,

quiz

,

travis

The Shizz.org

→

Minibosses Message Board

→


Started by

raubhimself

,

03 Mar 2017

nintendo

,

switch

,

sony

,

ps4

and 2 more...

Hot

35 replies
27,882 views

The Shizz.org

→

Minibosses Message Board

→


Started by

DiscountBabyJam Mike

,

07 Apr 2015

Genesis

,

Nomad

,

Sega

,

toilet

and 6 more...

Hot

43 replies
2,101 views
0 user(s) are reading this topic
0 members, 0 guests, 0 anonymous users