Well, okay then.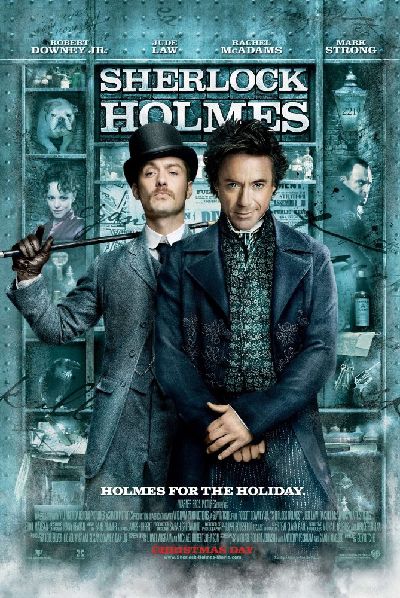 Let's start this off with Sherlock Holmes (2009) because that's the movie I watched. Yeah.
The only connection I have to Sherlock Holmes is the one with Smaug and Bilbo Baggins and I bunch of PC games I've never played but got a sale anways, so I am by no means an expert of the Holmes mythology, characters and stories. Regardless, I love that fucking British show to death, so going in with the knowledge that this most certainly won't be like that and hopefully having lower expectations of the film would help me detach my brain from the awesomeness and come out of this movie not completely disappointed, or at the very least, not insulted into a blind, furious rant.
So, in the end, I didn't really care for it but I understand why people find this movie entertaining. Some of the fight scenes are good. Some of the shots are good and some sequences are clever but I don't think it will be enough to sway you if you would rather have a more traditional Sherlock experience.
I guess that means I have to watch the second one now. Joy.